Haxton Road Publishing Co. Launches in Bentonville, Arkansas
INTRODUCING Haxton Road Publishing Co.
Haxton Road Studios has been on a fast track of expansion over the years. in early 2017, we built and introduced a world class recording facility to northwest arkansas. multiple engineers, producers, and programmers have been hired since providing quality results in many genres of music. We've worked with artists and businesses from all over the world. in 2018, we launched the Haxton Academy offering professional music production classes to the public. with various projects happening, haxton soon needed more rooms for efficiency which led to the addition of studio b (announced january 2019). behind the scenes of all the projects and collaborations, is an incredible team of songwriters and music creators that have come together in the form of a new company.
Today we're proud to announce haxton road publishing co. and the signing of our first staff songwriters, Kenny drain and josh noren. other writers include ryan ceola and neil greenhaw.
"I couldn't be more excited to have such a versatile/seasoned team of songwriters developing hit songs in Bentonville, Arkansas that will impact the music industry worldwide." - Neil Greenhaw | Owner HRP.CO
Kenny Drain
Blake Shelton, Jason Aldean, Tracy Lawrence, Coca-cola,
over 40+ cuts

former Warner bros. recording artist
Former staff writer: balmur music,acuff/rose, universal music
"Kenny's songwriting has always been identifiable to me. I feel people can relate to the messages in his songs, whether it's about everyday life or relationships. I've also always been a fan of his singing!!!"
- Cyndi Forman, Vice President, Creative - Universal Music Publishing Group Nashville
"Kenny is a great songwriter that just happens to be a great singer on top of that. He and I have a lot of fun writing together and sometimes we knock it out of the park. Just ask Jason Aldean!"
- Jeff Stevens, Nashville Songwriter and Producer for Luke Bryan
"Kenny Drain, better known to me over the music row years as Kenny West, the man with a voice as smooth as single barrel Tennessee Whiskey. One of my main writers when we both worked for the famous Anne Murray and a writer you could always count on to deliver when you need a great song for any occasion or for any artist that needed a hit. Kenny went on to enjoy many cuts by top tier artists such as Blake Shelton, Jason Aldean and others that are still making hits today. My life was made better when our paths crossed back in the 90s and I'll always remember and cherish our time together in Music City, USA."
- Tom Long, Former Vice President, Balmur Entertainment - Anne Murray's Company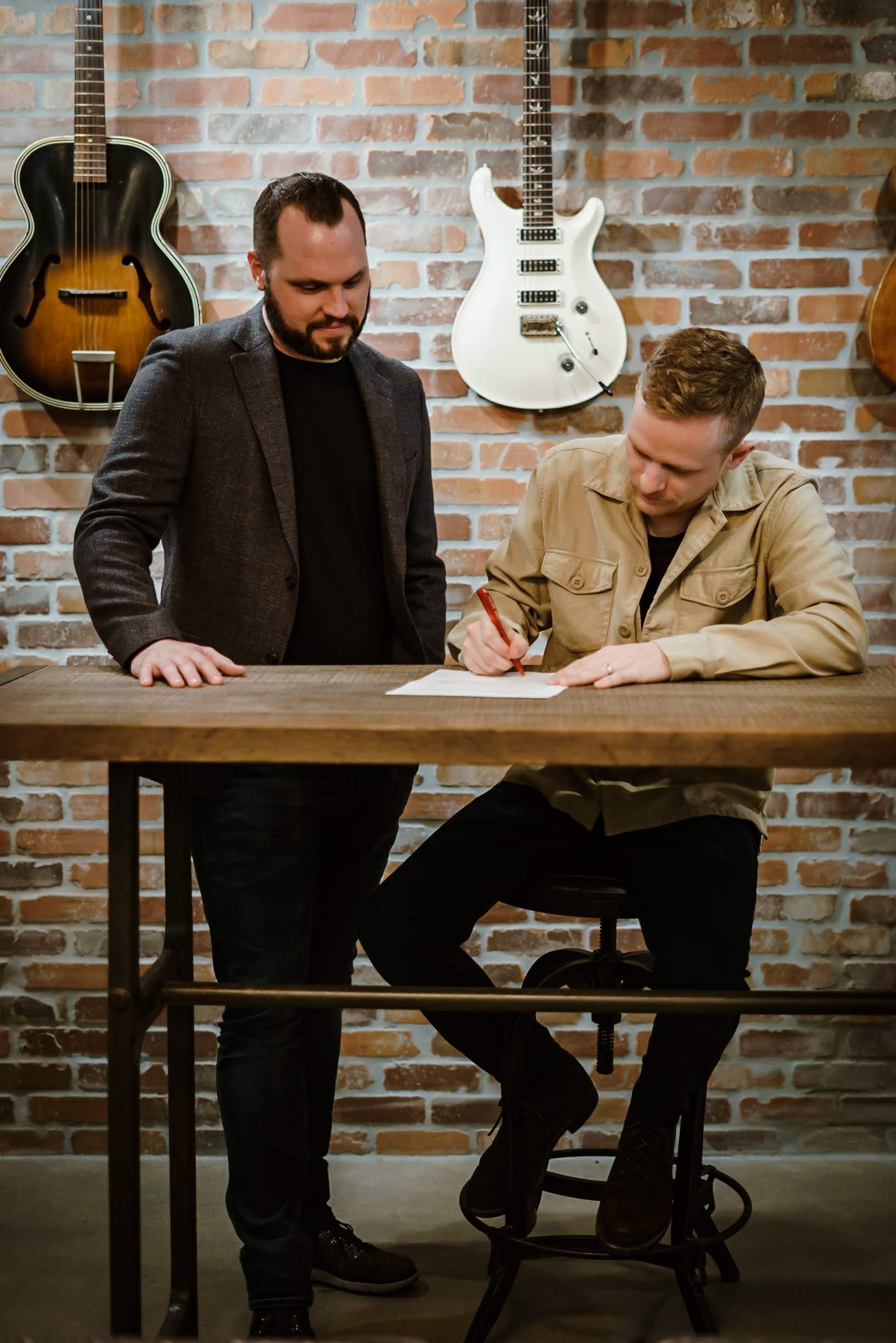 Josh Noren
Former touring artist
opened for steve miller band, rick springfield, jake owen, and others
Multiple solo projects
2018 Bike Rack Records Artist
- HRP.CO is Writing songs for -
+Major label Artists
+businesseses
+Agencies
+TV/FILM SYNC / MUSIC LICENSING
+ Social media content

Haxton Road Publishing Co
222 SE 2nd Street (Mezzanine Suite)
Bentonville Arkanas, 72712
479.530.4407 (P)